Certification
For more than 30 years, more than 7,100 dedicated nurses have chosen to certify in wound, ostomy, continence and foot care nursing through the WOCNCB.
Recertification
The Wound, Ostomy and Continence Nursing Certification Board encourages you to keep them active because of the value they bring to you.
Special Announcements
2015 WOCNCB Election Now Open, Cast your Vote
Coming this Fall WOCNCB's Newest Certification
Great News for nurses in Texas Certified by WOCNCB®
WOCNCB News
Choosing a Certification Program
PGP Webinar – Now "On Demand"
Professional Growth Program (PGP)
Be Better Prepared to Pass the Wound Care Exam - Study with the OFFICIAL WOCNCB Wound Care Flash Card Set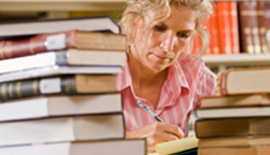 Don't wait - purchase the OFFICIAL WOCNCB Wound flash cards today!
Only $44.95
Each set contains 200 questions and is developed in conjunction with the seven wound content areas in the 2014 detailed Wound Care Exam Content Outline.
Click here to view the outline.
USAGE OF THESE CARDS IS INTENDED AS A RESOURCE AND WILL NOT GUARANTEE YOUR PASSING THE EXAM.