Public Policy and Advocacy
Help the WOCNCB spread the message of the value of The Gold Standard for Certification®. Add your voice to the important discussions about quality patient care, healthcare reform and reimbursement issues.
About the WOCNCB Public Policy and Advocacy Committee
The main purpose of the Public Policy and Advocacy Committee is to:
Monitor and inform WOCNCB certified nurses about legislation, nursing licensure, and regulatory actions that affect or impact the roles of WOCNCB certified nurses and certification.
Educate state and federal legislators, regulators, and public about the key role WOCNCB certified nurses' play providing safe, cost effective and expert care, and
Empower public policy knowledge and activism among WOCNCB certificants
Receive email updates from the Public Policy and Advocacy Committee.
---
The WOCNCB Public Policy and Advocacy Committee is currently monitoring legislative and regulatory action that impacts certified wound, ostomy, continence, and foot care nurses. Committee members are regularly monitoring the following websites for important information on public policy impacting our specialties:
---
Legislative priorities the Committee is following include Medicare competitive bidding, the Lymphedema Treatment Act, the Advancing Care for Exceptional Kids Act (ACE Kids Act), the Health Care Common Procedure Coding System (NCPS), impact of legislative changes to the Affordable Care Act, Medicare and Medicaid at the state and federal level. The Committee is also exploring working with several coalitions of likeminded organizations such as the Alliance of Wound Care Stakeholders and the Access & Care Coalition. The Alliance of Wound Care Stakeholders brings together wound care organizations around "public policy issues that may create barriers to patient access to treatments or care," while the Access & Care Coalition focuses on issues of access to medical supplies including those for urological and ostomy patients.
An additional organization is the Professional Certification Coalition which is focused on state legislation that could curtail the use of voluntary certification credentials. Legislation was advanced in a number of states last year impacting the use of certification credentials, many of which had unintended consequences on certified individuals. The PCC is continuing to monitor the issue nationwide.
We are actively working to optimize our relationship with the WOCN® Society Public Policy and Advocacy Committee to see where our mission and goals allow for partnered efforts on the part of our certificants and Society members.
The Public Policy and Advocacy Committee is working to develop regular updates on legislative and regulatory matters to help our certified nurses advocate for quality care for their patients. Current Committee priorities are development of strong relationships with coalition stakeholders and improving public policy and advocacy communication with our certificants and the public. Stay tuned for more news from the Committee in the coming weeks.
---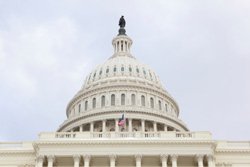 National Legislators
Contact your U.S. Senator

Contact your U.S. Congressman
State Information
Attend your State "Nurse at the Capitol" Event

Contact your State Board of Nursing

Contact your State QIO Contractor

Contact National Conference of State Legislatures
For more information visit the WOCN Society Public Policy & Advocacy home page.
Last updated: October 8, 2019