Board Service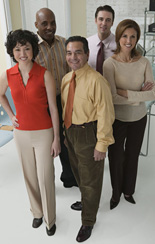 Volunteer Board participation is a great way for you to contribute to the WOC and foot care nursing specialties while enhancing your personal and professional growth.
As a member of the Wound, Ostomy and Continence Nursing Certification Board (WOCNCB), you are responsible for making critical decisions regarding the strategic direction of a national not-for-profit organization. National Board business is conducted by conference calls and in-person meetings.
Board Composition
The WOCNCB's Board of Directors is comprised of eleven voting members. Ten of the members are WOCNCB certified wound, ostomy, continence (WOC) and foot care nurses who are elected by their current fellow certificants and serve four-year terms. The eleventh member, the Public member, is appointed by the Board and represents the interests of the health care consumer.
---
Qualifications for Election to the WOCNCB Board
You are eligible for election to the Board if you:
have a current credential by the WOCNCB,
possess skills and attributes required for board governance and strategic planning; i.e., proven leadership skills, project development and implementation skills, and
are proficient in email and online communications.
The WOCNCB adheres to a strict Conflict of Interest Policy. Conflicts include:
participating in development or implementation of any certification review materials or course sessions,
acting as a faculty member or adjunct involved in curriculum development or implementation of a WOCN Society accredited education program,
serving concurrently as voting member of the WOCN Society Regional or National Boards or any other national organization or certifying body that may influence decisions.
---
Duties of a Board Member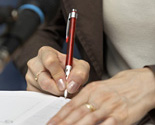 Newly-elected Board members receive an orientation at the Fall Board Meeting and begin their elected terms on January 1. The basic duties of a board member include, but are not limited to, these activities:
Transact the general business and affairs of the WOCNCB including the review of by-laws, policies, procedures, finances, contractual relationships and marketing
Participate in all WOCNCB conference calls
Attend all WOCNCB in-person meetings
Maintain confidentiality of the certification process
Serve as a Board Liaison or Committee Chair of committees as appointed by the President
Represent the WOCNCB at the WOCN Annual Conference and other conferences as needed
To learn more about how you can become a valued member of the WOCNCB's dynamic Board of Directors, contact the WOCNCB office at info@wocncb.org or watch for future calls for nominations in Certification eNews.