Wound, Ostomy, and Continence Certification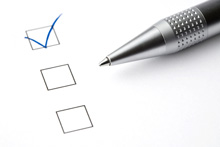 The Wound, Ostomy, and Continence Nursing Certification Board (WOCNCB) began certifying nurses in 1978 as a way to recognize and differentiate the value of expert nurses from those at an entry level.
Becoming board certified is a voluntary process that requires consistent evaluations of a nurse's professional knowledge and skills. While a nurse who is not board certified may possess basic entry-level skills, he or she may not have the specialized skills and experience to adequately provide expert care. Board certification ensures that a nurse is knowledgeable and well qualified to provide specialized care to meet patients' wound, ostomy, continence, and foot care needs.
Upon passing the wound, ostomy or continence exam(s) individuals receive their CWOCN®, CWCN®, COCN®, CCCN®, or CWON® credential. Certification must be re-established every five (5) years.
The WOCNCB offers you the only independently certified credential that is solely dedicated to nurses.
Compare WOCNCB wound / ostomy certification with others.
Considering certification? Be sure to Download Candidate Examination Handbook

The Candidate Handbook is a 56 page document.
The Candidate Exam Handbook details:
eligibility requirements
the application process
exam content
general WOCNCB policies.

(Adobe Acrobat Reader is required. Click icon to install.)
Review Eligibility and Exam information.